~ Chocolates, Cookies & Truffles ~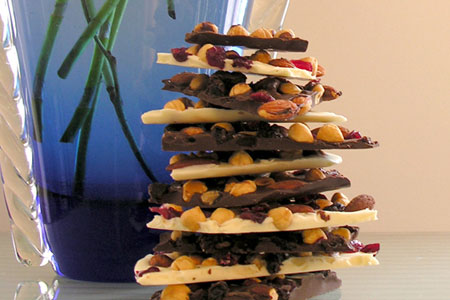 Chocolate Nut Bar
Our signature blend of the highest quality, fresh-roasted almonds, hazelnuts, pistacios, and dried cranberries is available in dark, mille, or white chocolate. Smoothly melting with highlights of contrasting texture and flavor.
Almond Butter Crunch
Roasted crunch of almonds bathed in buttery caramel and finished with the sweet creaminess of the best milk chocolate. Has real depth of flavor.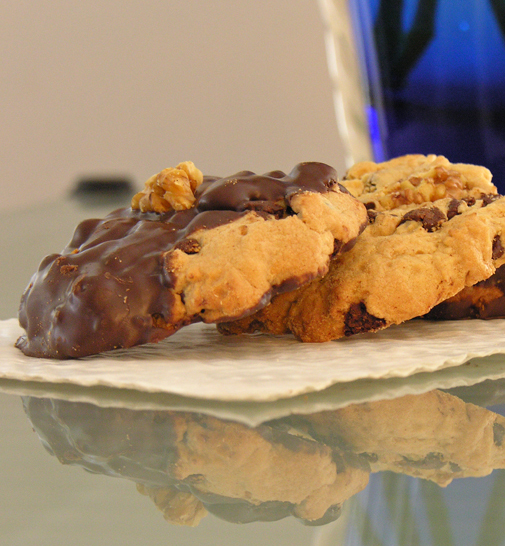 Ultimate Chocolate Cookie
From the finest chocolate, walnuts, and other pure, first-class ingredients. We offer the cookie with or without its robe of chocolate.
Truffles
Will satisfy any chocolate desire. Sixteen flavores enrobed in milk, dark, or white chocolate.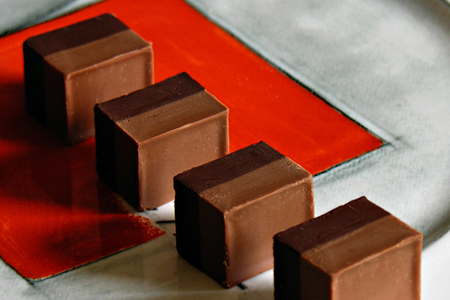 Figaro Truffles
Classic interleaved squares of dark, deep, and sweet chocolate with a nutty undertone. Comes in a box.