Cookies
A variety of delicious cookies
In store, we have a variety of cookies year round, many made to match the season. But no matter what time of year it is, you can count on our ultimate chocolate cookie to be front and center.
Buy our cookies!
You can order our cookies over the phone for pickup in store. Cookies are not available for delivery. Cookies are $28/lb plus tax.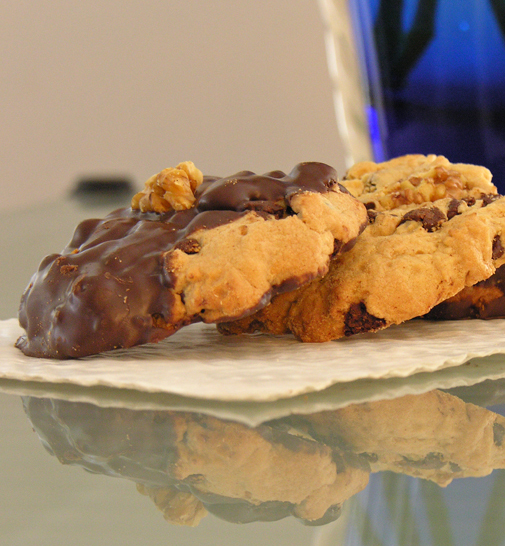 Ultimate Chocolate Cookie
From the finest chocolate, walnuts, and other pure, first-class ingredients. We offer the cookie with or without its robe of chocolate.