Licorice: 100 Licorice flavors from Europe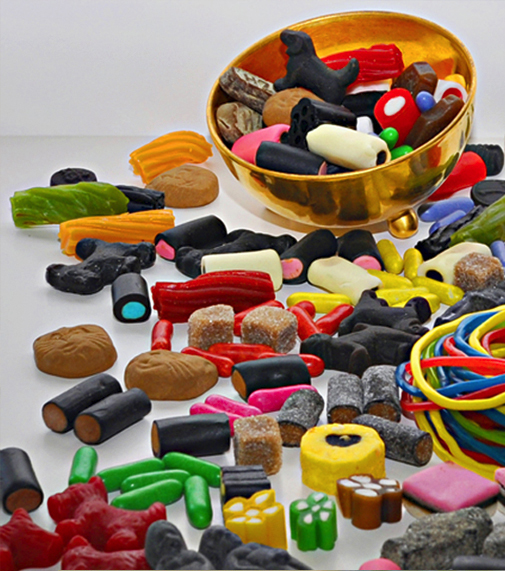 We have one of the largest selections of black licorice, gourmet licorice, and European licorice in the United States.
We bring licorice candy to licorice lovers who yearn for that good, old-fashioned licorice in the way it used to be.
The unmistakable taste of real licorice comes through in our selection of what the world has to offer.
We have three categories of licorice to try, each of which has many different flavors.
Buy our licorice!
You can order our licorice for delivery over the phone or on Facebook or Instagram. Licorice is $26/lb plus tax and shipping. You can also call to order for pickup.